SESSION 13: ADVENTURES IN MOBILE DISTRIBUTION
After years of expectation, mobile media is about to boom, bringing personalised on-demand content straight to your hand. A combination of technological breakthrough and new business models are leading to faster and more affordable downloads and a richer variety of made-for-mobile content. The Direct-to-consumer (D2C) content market is beginning to compete with operator portals to deliver better deals for content makers and users. In this session, leading experts in mobile video and film distribution will explain how to use mobile to distribute your projects, discuss if there is the potential for significant revenue streams and explain the best way to reach consumers directly.
RICHARD MORRIS, Director of Video & TV, Player X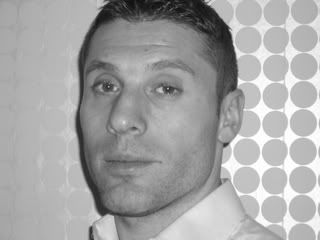 Richard Morris is Director of Video & TV at Player X Ltd. He was formerly Senior Executive of Development and Production for New Line Cinema and Fine Line Features Europe. Richard was later appointed Executive Digital Consultant to the UK Film Council where he devised the largest Digital Distribution Programme in Europe and oversaw the world's first online distribution of a feature film. In 2004 Richard headed up the new video division for Monstermob Group which was subsequently purchased by Zed. In 2005 Richard was taken on by Player X to set up a video and TV department. Player X now distributes video and mobile TV channels to over 47 operators worldwide. The company also won best video service provider ME Awards 2007. Richard is a member of the Technical Advisory Group (TAG) for the European Commission's Media Pilots programme. He co-wrote the Motion Picture Digital Distribution Strategy for the Department of Trade and Industry (DTI) spearheading the UK's digital film distribution initiative.
JAMIE DENHAM, Managing Director, Sliced Bread Animation
Jamie Denham is the Managing Director of London-based animation production company Sliced Bread Animation. Specialising in online and character animation, Sliced Bread works with 2D and 3D animation, illustration and design. Sliced Bread has been working with animation on all media platforms for over six years from motion graphics, title sequences and TV commercials to online animation and series. The company has completed a number of successful projects for clients including Sony, BT, Adidas, Burger King, the Department of Education, Sky, the BBC and Channel 4.
In 2004 Sony commissioned Sliced Bread to produce an 25-part online animated series of 30 sec to 1 min episodes, which were broadcast weekly on the Sony website and had 200,000 viewers per week.
Prior to Sliced Bread, Jamie was an Animation Director on Star Hill Ponies, a children's animation series shown on BBC TV and produced by the company behind the internationally successful Fireman Sam series. Jamie studied Animation on the acclaimed course at Farnham in Surrey.
ANDRE BURGESS Managing Director, Crucible Media

Andre is Managing Director of Crucible Media. He has huge experience in helping content owners and Media companies move into new digital platforms, in the areas of product and proposition development, contract negotiation and rights management. He founded Quintessential Media in 2003, which became the template for Crucible Media. His experience includes the development and delivery of Broadband interactive content services across multiple platforms and negotiating and managing content licenses for new digital platforms. Before Quintessential he was at Three UK, the 3rd Generation mobile operator, where he managed the end to end development of Three's Entertainment services, including Games and personalised Multi Media content, as well as establishing and delivering partnerships with several leading content owners.
Previously he was responsible for the strategy and implementation of an Interactive Entertainment channel for ntl's Digital iTV, Broadband PC, DAB and mobile platforms, which included 23 premiere Content brands.
Andre's experience within the media spans more than a decade, including three years running the London operations for a Los Angeles based Management / Production Company, International Arts Entertainment, and consultancy projects for the DETR, private Film Investment groups and Steel Beach, a TV Development start up. In 1994 he produced E=MC2, the feature film starring Jeremy Piven, Dominic West and Richard Attenborough.Born in England in 1969 Andre graduated from Balliol College Oxford with a BA in History, before heading off to obtain an MA from the Centre for Advanced Film and Television Studies in Los Angeles.