SESSION 10. THE INDIE FILMMAKER'S GUIDE TO BUILDING AUDIENCES ONLINE
As well as pushing the boundaries creatively with his cult animated feature film, We Are the Strange, M Dot Strange is a pioneer when it comes to inventing new ways to build a community of dedicated fans who contribute, collaborate, share, spread the word and buy the film. Learn how to build a community online from one of the world's leading innovators.
M DOT STRANGE, Award-winning Animation Director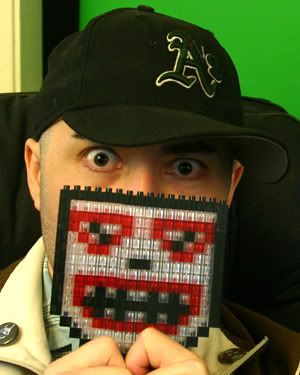 When M dot Strange touched down in Park City, Utah for the Sundance Film Festival in January 2007 for the world premiere of his first animated feature, We Are the Strange, thousands of Internet-obsessed teens and twentysomethings already knew more about the film than any buyer at the festival. For months M dot had been leaking footage and behind-the-scenes featurettes of the film to YouTube, and once he was accepted to Sundance he put up the trailer. It got 500,000 views in four days. Not bad for a guy who made a movie in his bedroom. With a love for 8-bit video games and stop-motion animation, the San Jose–based M dot has been honing his bizarre brand of stories since the late '90s. "I've never taken a film class or an art class ever," he says. "I learned everything through the Internet and reading books — the Internet was my film school." M dot is currently working on his next animated feature film – a 3d Samurai film entitled Heart String Marionette due for completion January 2010.