SESSION 2. CREATING CROSS-MEDIA NATIVE PROJECTS
The majority of cross-media projects to date have been created by making additions to an existing mono-medium property. A film is made, for instance, and then content is added on to other media afterwards. While this can work, there is a significant difference in the quality of projects that were designed to be cross-media from the beginning. In this workshop, Christy Dena will show how the intended cross-media experience of a project changes the initial concept; how planning for interactivity happens right at the beginning; what influences the choice of mediums and many other techniques to optimise a project's potential. Feel free to bring ideas in development, as that is obviously the best time to strategise!
CHRISTY DENA, Cross-Media Specialist and Strategist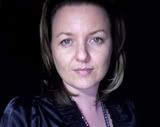 Christy Dena is a cross-media specialist who works as a narrative and game design consultant, educator and researcher. She has worked as an adviser, MC, presenter, judge and mentor for the Australian Literature Board's Story of the Future initiative and mentored at the Laboratory of Advanced Media Production at the Australia Film, Television and Radio School ; Booranga Writers' Centre and De Montfort University's MA in Creative Writing and New Media.
She gave a keynote at the First International Conference on Cross-Media Interaction Design in Sweden and for the past few years she has been giving presentations on the design of cross-media projects to companies and organisations such as Nokia Finland; Australia Council for the Arts; Film Australia; Centre for Screen Business; Australian Film, Television and Radio School; Australian Broadcasting Corporation; ACT Filmmakers Network; Film and Television Institute; Brisbane Chapter of the International Game Developers' Association and the Web Standards Group.
Christy MC'ed 'Extended Entertainment Experiences' for the Australian Film, Television & Radio School and 'Writing the Story of the Future' events across Australia for the Australian Literature Board. Panels include (remote participation) at DIYDays for the From Here to Awesome Discovery & Distribution Festival; 'Cyber-Born Film' panel at Destination Film Festival'; 'Second Life & Beyond: Virtual Communities and Making Media in a Digital World' at the Revelations Film Festival; 'What Happened to New Media Art?', Australasian Conference on Interactive Entertainment; 'While You Weren't Watching', Mitchell Communications DVD launch. Christy has taught digital games, pervasive games, alternate reality games, cross-media, hypertext fiction, blog fiction, bot fiction, mobile fiction design and theory to institutions in UK, The Netherlands and across Australia.
Christy is an active member of the International Game Developers Association Alternate Reality Game Special Interest Group (IGDA ARG SIG) and co-founded www.ARGology.org. She has created numerous miniARGs for the Australian Film, Television and Radio School and consulted on the narrative and game design of ARGs for clients such as Wieden + Kennedy; Pemberton Films and Tall Storez. Other consulting clients include the Australian Literature Board, Killer Bald Men, dLux Media Arts and Instinct Entertainment on contemporary storytelling, mobile content, virtual world art, multi-platform art, marketing and distribution.
For years she wrote about new media writing at www.WriterResponseTheory.org and ran a popular blog about
cross-media at www.Cross-MediaEntertainment.com. Christy writes on multi-platform and new media arts for the Workbook Project and RealTime Arts.
She has judged new media arts competitions and grants on virtual worlds art, mobile phone art and contemporary storytelling for the Australia Council for the Arts and Australian Network for Art and Technology and was on the Board of dLux Media Arts.
In the early 1990's Christy completed her degree in Visual and Performing Arts at Monash University, directed the first multi-media theatre production at Monash University and wrote and performed comedy at the Melbourne International Comedy Festival as across Australia for 'Suspended' and Wanton Women Productions. In the mid-1990s, Christy worked in Australia's first fully digital production studio, producing websites and digital effects for TVCs and TV series (Uncle Toby's; Omo; Billabong; Crown Casino; Tattslotto; Video Ezy; Telstra; Goodyear; Reuters Indonesia; Mars; McCain; Myer; Kangaroo Palace; Ocean Girl); presented her own TV segment and acted in TVCs, TV shows and short films.
Christy has been interviewed numerous times on ABC Radio, TV and assorted newspapers and magazines. Oh, and in her spare time she is completing her PhD on the changes to entertainment and art in the multi-platform context at the School of Letters, Art and Media, University of Sydney. Her bio site is at www.ChristyDena.com and her design-oriented blog and podcast is at www.UniverseCreation101.com.